Modern Art Oxford is one of the UK's most exciting and influential contemporary arts organisations. Founded in 1965, it is the only public institution dedicated to contemporary visual arts in Oxford and is free and open to all.
The Basement Gallery
Equipped with a projector, screen and microphones, the Basement is an ideal location for company presentations and lectures, or as a music space as part of your event in the Lower Gallery
Theatre: 50
Boadroom Layout: 20
Classroom Layout: 20
U-shape Layout: 20
Cabaret Style: 35
Banqueting Layout: 24
Reception Layout: 120
Dinner-Dance Layout: 150
The Lower Gallery
This flexible space has the ability to transform itself from a relaxed location suitable for private parties and creative workshops, to an environment that works perfectly for drinks receptions and dinners with a contemporary and informal feel.
Theatre: 120
Boadroom Layout: 45
Classroom Layout: 35
U-shape Layout: 50
Cabaret Style: 50
Banqueting Layout: 80
Reception Layout: 120
Dinner-Dance Layout: 120
The Yard
The Yard is a semi-outdoor space, which offers an alfresco dining and reception venue. Designed by the architects dRMM in 2010, it offers a relaxed and contemporary setting for Summer events
Theatre: 70
U-shape Layout: 40
Banqueting Layout: 80
The Loft
The Loft is a beautiful well-lit tower-top with panoramic views of Oxfordshire. Architecturally striking, it is an excellent room for contemplative work and creative meetings.
Theatre: 30
Boadroom Layout: 12
Classroom Layout: 12
U-shape Layout: 15
Cabaret Style: 14
Reception Layout: 120
Dinner Dance Layout: 30
Evening Reception Package
From birthdays and anniversaries, to society events and gigs. If you require a unique space for music, entertainment and dancing then the party package is ideal.
Number of Guests: up to 170
This package includes the café space for the bar and socialising and the basement for music and dancing.
BRICK, our in-house caterers, have an amazing seasonal menu made on site by the same team who run Oxford's famous Handle Bar Cafe & Kitchen. Full details available on request.
£1040+VAT
Price includes:
• Five hours between 6pm and 11pm
• The use of both our basement and café space
• The use of the furniture and AV equipment
• Two dedicated members of staff
• A security guard
Extras:
• Extra hours from 11pm-3am: £180+VAT
• Use of the yard per hour: £70+VAT
Small Party Package
Product launches, networking, short talks and dinner parties are all well suited to this pack- age, which give you pelnty of time to socialise after work within easy reach of all transport.
Number of Guests: Up to 85
This package includes the lower gallery for socialising and networking, with access to the equipment you need to entertain your guests or inform your clients.
Whether you need a simple bar, nibbles, rustic canapés or something a bit more special, all can be arranged with our great in-house caterers, BRICK.
We pride ourselves on offering bespoke catering to suit all tastes. Please request a copy of our most up to date seasonal menus to see what's fresh.
£490+VAT
Price includes:
• Four hours between 6pm and 10pm
• The use of our lower gallery
• The use of the furniture and AV equipment
• Two dedicated members of staff
• A security guard 
Extra hours from 10pm-3am; £180+VAT
Christmas party package
Come together in the heart of the city
Celebrate the end of the year in our unique post-industrial spaces, featuring a twenty foot cocktail bar. Dance until 3am in our vaulted gig venue with club lighting and professional quality sound system.
This year we are offering free gallery tours led by our curators who will take your guests through our exhibitions on arrival.
Everything our catering team serve is from carefully selected local producers, to ensure welfare and sustainability.
£1250+VAT
Christmas parties available:
Sun – Thurs, 6pm – 11pm
Fri – Sat, 6pm – 3am
All through November, December and January
Getting to the Gallery
Use of the Park and Ride system is a good alternative because of limited city centre parking. There are 5 park and ride locations in Oxford.
Access is available through both our entrances. There are three disabled parking bays directly outside the gallery on St Ebbes street. Alternatively parking is available at the Westgate Shopping Centre, situated 0.3 miles from the gallery. For more on parking in Oxford see: http://www.oxford.gov.uk/carparks
The nearest public car park at the Westgate Shopping Centre, a 0.3 mile walk from the gallery. For more on parking in Oxford see: http://www.oxford.gov.uk/carparks
Modern Art Oxford is 0.6 miles from Oxford's mainline rail station, connecting Oxford to Banbury, Reading, London, Bristol and beyond.
---
Location
---
Enhance your Event
Bicester Village
Discover a shopping haven in the beautiful Oxfordshire countryside, where spacious boutiques showcase the world's leading fashion and lifestyle brands.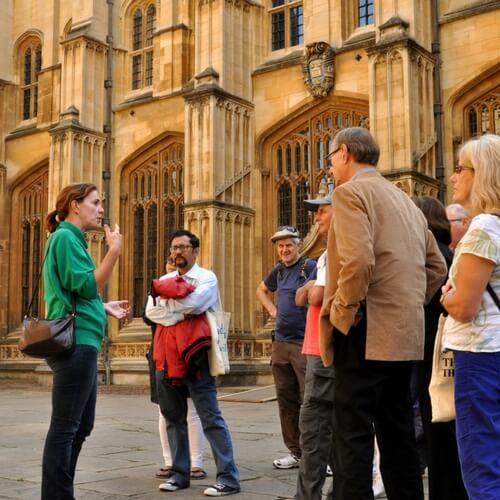 Oxford Official Walking Tours
An Oxford Official Walking Tour is the best way to explore Oxford's history.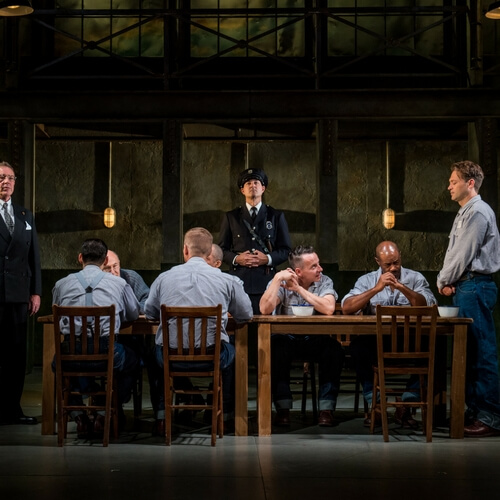 New Theatre Oxford
The New Theatre's Ambassador Lounge packages can accommodate events.
Olivia May
Olivia May is the perfect place to shop for any occasion.